SST's Commercial Lighting Applications
SST has designed its lighting fixtures to take maximize the benefits of LED technology. They can be used for a wide variety commercial applications including in Offices, Hotels, Restaurants, Shopping Malls, Grocery Stores, Gymnasiums, and Museums.
Classroom, Office, Restaurant Lighting Examples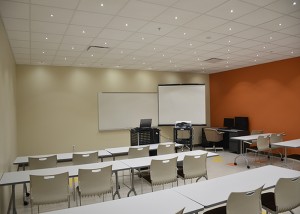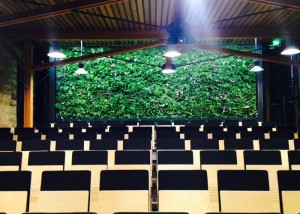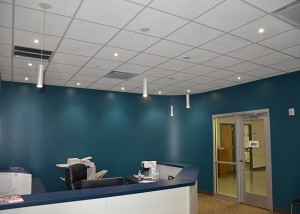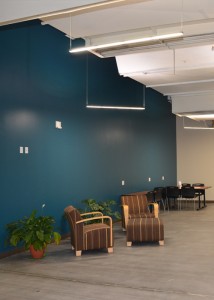 Featured in the pictures above (from left to right) are the SR50, SR200 (Custom Design), SR50-Pendant, and ST30-direct/indirect Lights
Featured in the pictures above (from left to right) are the SR50-Recessed Can, SR50-Pendant, and SR25-Fiberoptic Lights.
Features of SST's SR50 series
60W equivalent, 90 or 110 degree light spread
UL Type IC certified
Compact design (~2″ diameter, 3 oz weight)
Can be installed in small spaces, indoors and outdoors
Can be mounted in virtually any building material
Power supplies and individual LED modules are replaceable
Smart Lighting Control and Emergency Light wiring available
Custom color temperature (CCT), color temperature tuning, and RGB color changing options available

Installation Examples – Indirect Lighting with ST10 and ST30 fixtures
Featured in the pictures above (from left to right) are the ST10, ST30, and ST30-Direct/Indirect Strip Lights.
Features of SST's ST10 and ST30 fixtures
ST30 is best suited for indirect or cove lighting
The fixtures can be used for both up-lighting and down-lighting
Customized Color temperature, Color temperature tuning, and RGB color changing options available
The ST30 Linear fixture comes in a variety of lengths, from 4-inches to 96-inches
Smart lighting Control and Emergency Light wiring options available
ST10 is smaller and ideal for tighter cove lighting

Gymnasium Lighting Example with ST40 fixture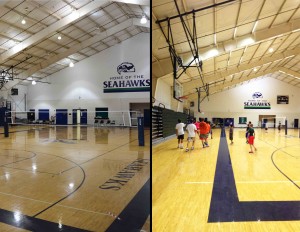 The picture on the left shows before and after lighting of the Bishop Seabury Academy gymnasium in Lawrence, Kansas. As shown in the pictures, LED lighting is fantastic for large, open spaces. It eliminate "hot spots" on the floor.
The Bishop Seabury gymnasium project made use of ninety 4-foot ST40 strip lights, resulting in:
*A reduction in energy usage from 12,000 Watts to only 5,850 Watts
*An increase in overall light levels on the court of 20%
*More even lighting provided by a mix of direct and indirect lighting

Grocery Store and Cold Storage Lighting Examples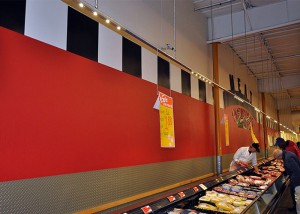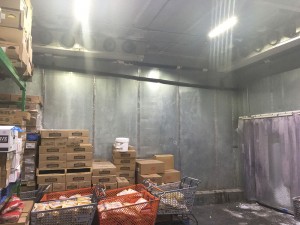 The pictures at left show SST's ST40 strip lights installed at Checkers Food Store in Lawrence, Kansas (meat department and freezer storage)
SST's LED Lighting is ideal for use in grocery stores or cold storage:
*LED's actually operate more efficiently in cold conditions!
*SST's standard LEDs do not generate any UV light, which keeps food fresh longer
*Our UL wet-listed ST40 fixtures are rugged, vibration resistant, and available from 4″ to 72″ length

Exterior Lighting Examples
"Lightscaping" with Exterior LED Lighting is an effective way to enhance any property. It offers several benefits:
Increased visibility, safety, and security
An appealing look for the property
Can draw attention to architecturally interesting features, trees, bushes, etc.
The pictures above show examples of SST's exterior nighttime lighting. Featured (from left to right) are an exterior art installation, a warehouse, a parking lot, KU Marvin Hall, CDR, JCCC entryway. Fixtures in the pictures include the SR25, SR25-Fiberoptic, WM25 (wall mount), and ST40

Custom Layout Examples
Images below show examples of custom designs using SST's SR50 lights. Featured (from left to right) are the kitchen in a Lawrence residential home, the New York office of Joseph Gad Inc. (a jewelry wholesaler), the entryway to SST's Lawrence office, and a custom bathroom installation. The bathroom installation features Color Temperature Tunable SR50 Eyeball lights installed into a sloped ceiling; the eyeball lights are complemented by cool white ST10 cove lighting (to give a feeling of daylight).

The ST30 fixture is somewhat taller than the ST40, it can be used to provide smooth lighting when the cove is designed further away from the ceiling. The following images show custom lighting layouts involving ST30 fixtures. Featured (from left to right) are an "angled" pendant ST30 fixture at SST's office, lighting of The Forum at KU's Marvin Hall, an arrangement of ST30 and Pendant lights at SST's office, and direct/indirect ST30 lights with RGB setup in the entryway of the Lawrence Peaslee Center.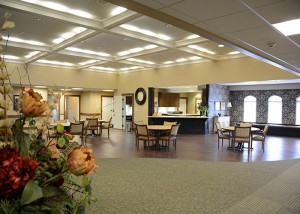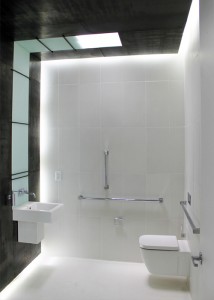 Images on the left show (from left to right) ST40 lights in an indirect cove lighting installation at Neuvant House of Lawrence and custom cove lighting using ST10 strip lights in a bathroom at the Center for Design Research (CDR) in Lawrence.
The ST40 lights at the Neuvant House provide decorative cove lighting, but the indirect light reflection from the ceiling also provides sufficient lighting to light the facility. Also note that indirect lighting eliminates shadows and "hot spots".
SST's ST10 strip lights are only 0.43″X0.33″ and can fit into small areas to provide fantastic cove lighting.

Images below show custom installations featuring SST's Pendant Lights and custom Lights. Shown (from left to right) are the conference room in SST's Lawrence office, the front hallway in SST's Lawrence office, Lidia's Restaurant in Kansas City, MO., The Nelson-Atkins Museum of Art, and JCCC